More Views On Bonds
Hmmm, Matt, that picture link didn't seem to work. How about this one from 1986: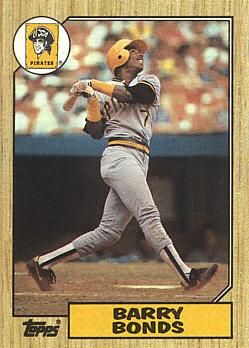 Oh, and here's one from 1992:
Early, pre-Balco SF Giants Bonds (c. 1995):
And during his record HR season of 2001:
And now, 2006:
Sorry to "steal" from your post, but I figured your point was pictures don't lie, so I thought I'd throw some in as well.
Nice to see the Braves win the Series with the Mets. And Hudson beat Glavine.
Later.
♦Digg it ♦del.icio.us ♦Technorati ♦StumbleUpon ♦Google ♦Yahoo ♦reddit