You Harang?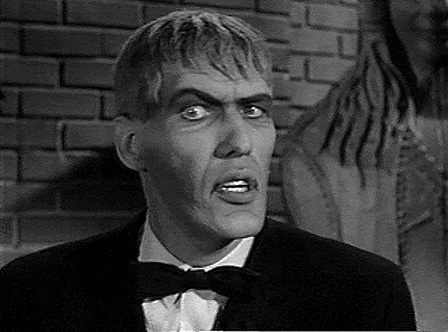 With the Cubs-Reds game about an hour away, what's a guy to do? Well, besides being happy the Bro came in with a post
(what up, kid. Yeah, he bashed Soriano a little hard, but hey, so do I sometimes. Those South Side fans are
so
sensitive)
, I was trying to kill some time on the Cubs website and came across Carrie's Mailbag, or whatever. I started thinking, what if I were answering the questions?
Do you think Alfonso Soriano will be back before the All-Star break, because that's what people are saying. Or do you think he'll be out the whole six weeks?
-- Beth G., St. Louis, Mo.
Uh, yeah, I don't answer questions from St. Louis. Next!
With the All-Star Game being played at Yankee Stadium, will the National League team have a DH? If so, will it be Aramis Ramirez or somebody else?
-- Jeremy Z., Davenport, Iowa

Yeah... JZ, they sure will, partner. Ya see, in the American League (yes, it's American, like cheese), they have this thing called a Designated Hitter and... [slap!]
And to answer part two, I'm not a Fortune Teller, so I can't tell you who it

will

be, but I think it should start off being Albert Pujols (so that'd be "or somebody else").
Is it just me, or does anybody else think Kosuke Fukudome has scuffled in the leadoff role? I could be wrong, but he doesn't seem to be his normal self ever since he was put in that role. Maybe it's just bad timing or a coincidence.
-- Jake R., Springfield, Ill.
Is it just me, or is everyone using this word scuffle for struggle? Whatever. Try him "not being his normal self" away from Wrigley Field. See this post, read it, take two of these, and relax. Don't you know by now Kosuke (for now) struggles at the plate on the road? It doesn't matter what place in the order he is.

The Fonz cries and stomps his feet if he doesn't get to lead off, so you won't have to worry in a little less than two weeks. Until then, the guy with the best OBP on the team is going to be just fine breaking up the righthanded swingers in the two-slot. And never use excuses like bad timing or coincidences. Those are for wussies. And railbirds.
There is no Try. Only Do. ~
Do you think Jim Hendry will pull the trigger and acquire a starting pitcher like [C.C.] Sabathia, [Freddy] Garcia or even Greg Maddux? Rich Hill is going through the Rick Ankiel situation, and the Cubs could use some help.
-- Jack E., Iowa City, Iowa
Do you ever watch the f_cking news? How did you get on the internet? Did you steal your uncle's library card or are you taking a little time off in between self pleasure episodes while your Mom's at work (again)?
If I even start to comment on your Rich Hill/Rick Ankiel thing, I'm going to... hold on... brb...
And then, the addition of another Rich Hill question that caused thoughts of violence so evil and wicked that I had to chain myself to the radiator myself this time. I'd better skip anymore questions.
C'mon, Cubbies. Beat on this fool Harang (3-10, 4.47 ERA, 1.35 WHIP, .484 Opp.SLG,
please, Mum, can I have some more?
) for the third time this season, and let's start the homestand off on the right note. Ryan Dempster's going to show 'em what he's got tonight. Derrek Lee's going to keep up his hot streak, and the Cubs aren't even going to need the closer tonight, baby!
(swigs the rest of the pint glass of the tasty Blue stuff)
Go Cubs!!
♦Digg it ♦del.icio.us ♦Technorati ♦StumbleUpon ♦Google ♦Yahoo ♦reddit